5 Reasons to Print Locally
April 20, 2020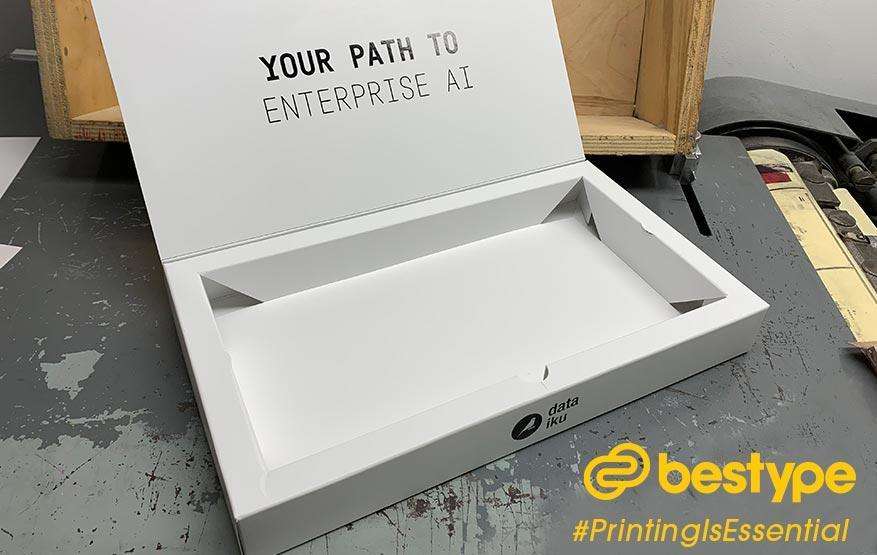 If you're a small business owner or marketing manager, you probably have had to travel long distances for conferences and conventions. The stress of having to haul marketing materials like pamphlets, posters, and catalogs through the airport is all too familiar. Avoid these troubles by printing locally, saving your business time, money, and your sanity.
No Hassle Travel
Having to travel across the state or country with pounds of heavy pamphlets or large rolled-up posters is a huge hassle. Going through security is a pain as it is, and when going to conventions and conferences, we all try to take as little baggage with us as possible. The security may end up going through all packages or unraveling your posters, which is even worse if you have poles to hold the posters up. Hence, this will take more time up and inevitably cause additional stress. Why add to the anxiety of going through security and putting strain on your body by carrying heavy materials for hours through an airport? Save yourself the trouble by traveling light and printing locally upon arrival to your destination.
Costs
The top priority as a business owner is saving money in every area possible to acquire the highest returns at the end of the day. Therefore, paying the airline to haul extra luggage or boxes for your printed materials is not the preeminent cost-effective method. Printing locally once you arrive to your final destination saves you time and money by not having to worry about lugging everything around (and, those extra baggage fees).
Print Marketing Still Effective
Printed material is a great way to attract your company's or organization's target audience for the longest time period. The United States has the highest output of print media in the world. Presenting printed materials is still one of the most effective types of advertising today. With so many different commercials and online ads coming at us each day, it's easy to forget about them and want to impulsively skip the pre-roll ads. Fortunately, print marketing enables a company or organization to hold onto the audiences' attention for a longer time period.
Emergencies
By printing locally, you can travel hassle-free if an emergency were to arise. Having a business relationship makes it easier for a business to get last minutes quality prints that enable you to better communicate with vendors or stockholders. You can have your materials printed in high volumes at a cost-effective rate with a quick turnaround. If you had not printed locally this commodity would not be accessible to you.
Peace of Mind
Traveling for work is demanding enough as it is. Make your life easier by printing Digital + Offset + Large Format locally. Furthermore, local printing offers customers personal access throughout the whole. Process. You can try to relax upon arrival at your hotel and focus on preparing and enjoying the conference, rather than struggling to bring all your printed materials. Let the local printers help make your life easier by helping your company communicate its benefits through business cards, magazines, catalogs, brochures, and more.
Bestype Imaging offers leading Digital + Offset + Large Format Printing Services in New York City that enable companies to create personalized materials that reach their target audience. For more information on how Bestype Imaging can help your business or organization call 212.966.6886.